Do you know your sales tax exposure related to exempt sales? If not, we can help with no commitment.
CERTifyTax
Are your exemption certificates ready for your
sales tax audit?
At GMG CERTifyTAX, we offer a customized software solution that automates the management of your exemption certificates to help you focus on your business.
Our premier software management system eliminates the burden of collecting sales tax exemption certificates. No matter the number of states your company is in or how often the requirements related to the certificates are modified, we handle it. We identify the risk, reduce the risk and save you money. Avoid expensive penalties and get your risk assessment today!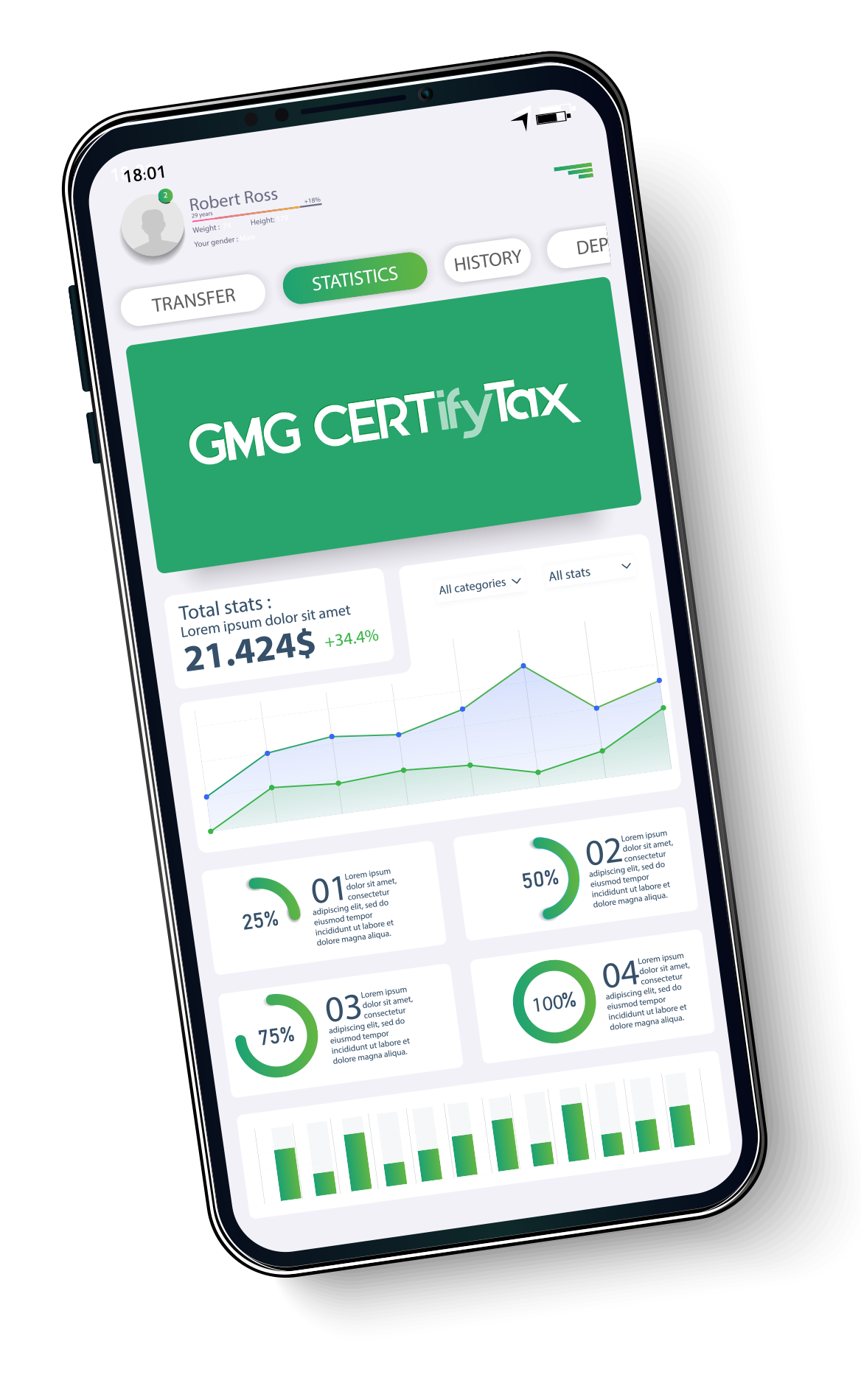 Determining Risk. Reducing Exposure.
Providing Value
GMG CERTifyTax understands that the purpose of collecting exemption certificates is to eliminate the audit risk related to transactions where sales tax was not collected. This is why our professionals have developed a methodology and business analytics to provide our clients insight as to their sales tax exposure. The exposure is calculated at a granular level so our professionals can proactively obtain the proper documentation to reduce audit risk and provide quantifiable financial value.
Customized Tax Exemption Certificate Management Solutions
for Your Business.
Through our experience providing sales tax audit defense to Fortune 100 companies, we know there are areas of exposure not addressed by tax software designed to be "one size fits all." GMG CERTifyTax was developed to address the requirements of specific industries and is fully configurable to meet the specific needs of your business.
Want to receive the latest news from our tax experts?
Sign up below for our CERTifyTax Newsletter.
CERTifyTax Eliminates the Burden of Collecting Annual Tax and Regulatory Exemption Certificates Let's face it if your business makes sales exempt from tax or regulatory fees keeping up with requesting certificates is a hassle.  If you are like most businesses, you or...
read more